Specialist in access technology
Bircher Reglomat is a producer and international supplier of safety and sensor systems for automatic doors and gates. In addition, Bircher Reglomat develops and produces innovative solutions in the realms of safety edges and touch-sensitive switch mats to secure machines and forklifts, as well as safety elements in elderly care. Long-term, cooperative customer relationships and our large service and sales network form the basis of our success.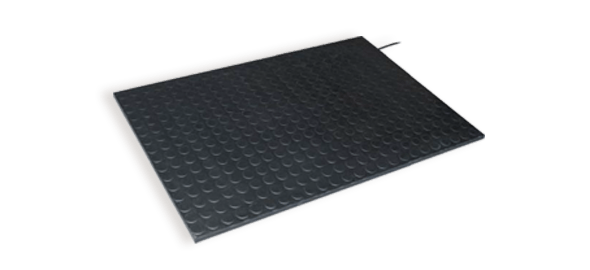 A 25% reduction on safety contact mats by Bircher Reglomat
Users of electrical surface switches for the safe deactivation of machines and devices benefit from price reduction for mat types ESM-52 and ESM-54 with immediate effect thanks to sustainable optimizations in processes at Birchers various production sites.
With their robust standing surface, integrated safety switching zones and individual shaping, contact mats by Bircher Reglomat are perfectly designed for a multitude of your applications.
Our products and solutions support various markets
Stay up to date of our latest news
10/02/2014
Solution
Fortop has a wide range of sensors and solutions for automatic doors, industrial doors and fences. Detectors for industrial doors and gates Herkules 2 Microwave motion detector For industrial doors, versatile Crossing traffic masking and direction recognition, person/vehicle disti...