The highest standard in the international signaling market
Series T (ø 75 mm) and U (ø 60 mm) signal lights are available as surface-mounted and panel mount version in several variants. Also optical-acoustic and acoustic models of the T model are available.
Extreme and demanding applications
With this expansion of the program Auer Signal has the perfect alerts for extreme and demanding applications. A temperature range of from -30 ° C to + 60 ° C, IP66 and a seal made of an impact resistance to IK10 are examples of highly robust design.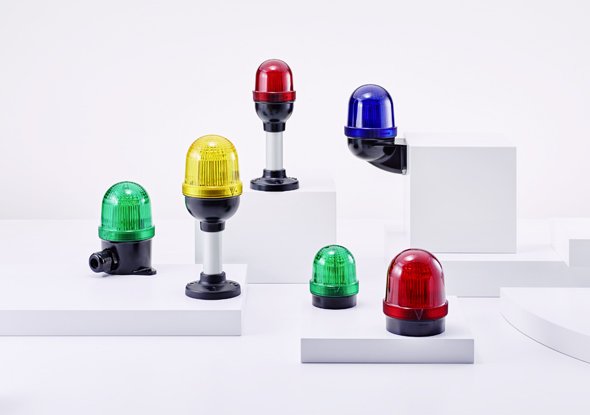 features
Available as surface- and panel-mount version in Ø 75 mm and Ø 60 mm
Can easily be turned into a buzzer-beacon or buzzer only solution using the optional buzzer module TDE (T-series only)
Wide range of mounting options available
UL certification, meeting the toughest standards on the international signaling market
Impact resistant polycarbonate (up to IK10)
High ingress protection (IP66)
Low power consumption and a long lifetime
Available with externally switchable LED 6 times fast strobe and multi strobe pattern
Highly efficient and high quality LED's, which provide excellent signalling effect
Externally switchable signalling pattern
Special lens design for optimal light distribution
Large operating temperature range down to -30oC and up to +60oC
AUER SIGNAL | SIGNAL LIGHTS AND BUZZERS FOR INDUSTRY
Auer is a technology leader in the field of optical and audible signal devices such as signal towers, signal lamps, buzzers, horns and sirens. Auer's products provide a solution to warn, protect and guide people into a modern industrial environment when in danger or emergency.
Technology leader
Auer was founded in 1910 in Vienna, Austria. Since then Auer has developed into a technology leader in the field of signal equipment.