Tilt switches - DIS Sensors
DIS Sensors tilt switch is a type of switch that switches at a certain angle as compared to the horizon (similar to the old mercury switch). It is in fact an inclinometer with a switching output. Since gravity serves as a reference (same as for inclinometers) and because of the possibility to mount the sensor anywhere, maximum mounting freedom is achieved.
MEMS-technology
The new generation of tilt switches from DIS Sensors are based on MEMS-technology and intelligent microcontroller algorithms. As a result, single or twin axis switches can be implemented with any desired switching angle. The output can be NPN or PNP. An internal buzzer is available as an option. All in a QG40 housing. Even more accurate tilt switches with higher thermal stability can be executed using QG65 housing.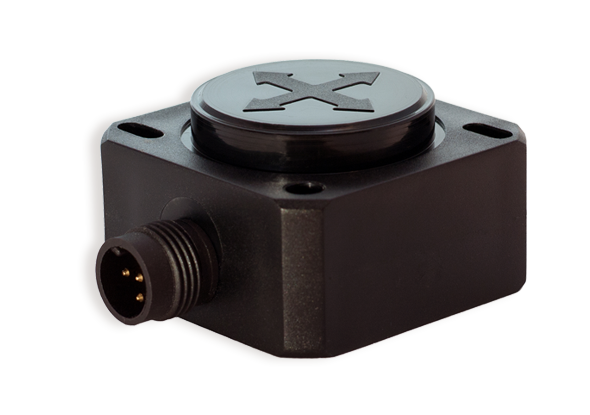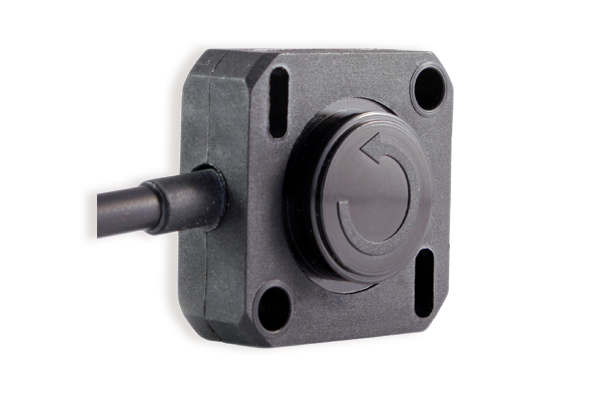 Applications tilt switches
Tilt switches are used for various applications, such as signaling of positions of valves, maximum tilt protection (eg of aerial platforms or platforms), replacement for mercury exchangers, for tilt protection and tilt protection. Tilt switches are also applied in elevated work platforms, agricultural machinery, forklift trucks, stackers.
Features tilt switches:
DIS sensors use MEMS technology
High thermal stability
Single or twin axis available
Small compact housing
From 32 to 1024 pulses
Protection standard: IP67
Housing: Plastic
QC40N tilt switch - fall over detector sensor
When (rental) industrial machines running on fuel they might get damaged when re-started after falling over. The QC40N 'fall over detector sensor' from DIS Sensors prevents the machine to re-start by switching off the fuel pump to avoid unnecessary costs. Another big advantage for a rental company is they can see immediately if the industrial machine rented out by them has fallen over.
The QG40N fall over detector can be configured to have:
A trigger angle from 10° up to 90°
Measuring on 1 or 2-axis or both (omnidirectional)
Various on- and off delays
Hold function after falling over from 10 seconds to infinite (even 'hold' after a power cycle
NPN or PNP output, capacity 1
Connection by M12 or cable/connector
UL or cTUVus optional
The device has the same features as the complete QG40N family: robust plastic housing, fully potted, IP67, 40x40x25mm.
Inclination sensors - DIS sensors
An inclination sensor is used in situations where accurate positioning or constant monitoring of the angle in relation to gravitational pull is essential. An inclination sensor measures the angle with respect to a horizontal position, whereby an imaginary line from the centre of the earth serves as a reference.
Housing of inclination sensors
Many of the DIS sensors in the QG range use a unique universal plastic housing concept, known as QUADRO®. The advantage is the very compact size, simple installation and the fact that the electronics are fully sealed which provides a high degree of ingress protection (IP67). The housing is also available in metal (aluminum and stainless steel).