Absolute encoders and incremental encoders
Encoders are electronic devices with a rotating shaft, which generates pulses when the shaft rotates. An encoder is also called pulse generator. And are basically two types of encoders: incremental encoders and absolute encoders.
Programmable functions encoder
In addition, certain encoders have programmable functions such as resolution and direction. For a higher resolution, a sine wave and a cosine signal can be used instead of a square wave. These encoders are also called sincos encoders. Nowadays, more and more encoders are used with a serial output.
Scancon encoders
Scancon specializes in the design, development and production of incremental and absolute encoders, miniature encoders, measuring wheels, connectors and mounting accessories.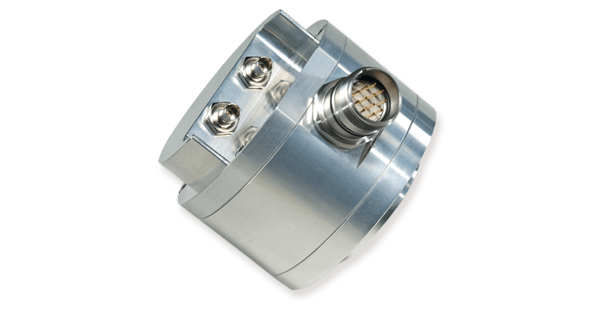 Linear and rotating encoders
There are two different types of encoders. Linear encoders and rotary encoders. Linear encoders respond to motion along a path, while rotary encoders respond to rotational motion. A linear encoder is a sensor, transducer, or reading head coupled to a scale that codes the position.
Analog or digital signals
The sensor reads the scale to convert the coded position into an analog or digital signal. The analog or digital signal can then be decoded to a position by a digital readout or a motion controller.
Encoder for accurate positioning
A rotary encoder - also called an axis encoder - is an electromechanical device that converts angular position or movement of an axis into analog or digital code. Rotary encoders are often used in applications where a precise position is important, such as with industrial controls and robotics. Encoders can send both incremental and absolute signals. The encoders are divided into incremental and absolute encoders based on the type of signals.
Absolute encoders
Absolute rotary encoders offer unique position values ​​from the moment they are switched on. This is achieved by scanning the position of an encoded element. All positions in these systems correspond to a unique code. Even movements that occur while the system is out of power are converted into accurate position values ​​as soon as the encoder is switched on again.
Unique bit configurations
Absolute encoders generate unique bit configurations to track the position of the encoder. Even movements that take place when the system has no power are converted to accurate position values ​​as soon as the encoder is switched on again.
Encoders are used in numerous applications such as automotive, laboratory and medical equipment, robotics, automation and electric motors.
Multiturn encoders
Multiturn encoders are absolute encoders that also count the number of revolutions. An absolute encoder in singleturn design measures the absolute position within one revolution.
Incremental encoders
Encoders can send both incremental and absolute signals. Incremental encoders do not give signals about the absolute position, but only provide information when the absolute position has been changed. This information can, for instance, comprise the angle, position or number of revolutions. Incremental encoders generate a series of pulses, also called pulse train, that are used to determine the position and speed. The resolution of the incremental encoder is defined based on the number of pulses or stripes per revolution that the encoder transmits to the controller for each revolution.
Determine the current position
The current position can be determined by the controller by counting the aforementioned pulses or stripes. Each time the encoder is switched on, the count starts from zero, regardless of where the axis is located. The starting position of a reference point is therefore inevitable with all positioning tasks, both when starting up the control system and when the power to the incremental encoder is interrupted.
Areas of application - Encoders
Offshore and maritime: ATEX encoders, Heavy Duty encoders, for use in winches and cable drums.
Packaging industry: Setting the length, width and height of packaging machines.
Windmills and turbines: Position measurement of blades and monitors of the rotation speed.
Elevators and hoists: Speed ​​and speed monitoring. Positioning of the elevator car.
Windmills and turbines: Position measurement of blades and monitors of the rotation speed.
Metal and wood processing industry: Setting the stop and high.
Medical: Positioning of clients and instruments in X-ray, CT or MRI environments.
Smallest absolute multiturn SSI-encoder
Industrial designs require innovative products. Encoders with a limited size are required for specific applications. The mini absolute multiturn SSI encoder - SCA36AN - from SCANCON is the smallest absolute encoder that exists.
Multiturn encoders
Multiturn encoders are absolute encoders that keep track of the number of revolutions in addition to the position. Read more about the absolute mini multiturn SSI encoder.
Programmable encoder with very high resolution
The encoders of the eCODE series from Scancon use a highly accurate interpolating optical system that provides a high-resolution measurement. The SCA94DD eCODE encoder has been specially developed for wind energy applications that work with slow-running Direct Drive generators. The values ​​are available through the Profibus fieldbus interface. Read more about fieldbus encoders.
Programmable functions
The eCODE series encoder comes standard with a number of programmable functions, including resolution and direction. In addition, it contains diagnostic functions for error and status messages. The encoder can be programmed by the user himself. Read more about eCODE series encoders.
Incremental dual output encoder for ATEX Zone 1 with PROFIBUS
The EXAG Profibus / incremental dual output encoder from Scancon is designed for use in ATEX Zone 1 with the possibility of feedback to various devices. The dual output encoder has a resolution up to 30 bits multi-turn and an incremental resolution up to 8192 pulses per revolution.
PROFIBUS adress
The standard dual output encoder is equipped with a removable cover for on-site modification and by means of rotary switches and setting of the Profibus address.
Read more about the incremental dual output encoder for ATEX Zone 1 with Profibus
Safety encoder for speed control
The safety encoder ReeR Safety Safecoder in combination with the ReeR Mosaic series is a SIL 3 certified safety monitor for speed control. The encoder is available in shaft or hollow shaft version and supply voltages of 24VDC and 5VDC and has a resolution of 2048 pulses. The shaft variant has axle diameter of 12 mm, the hollow shaft encoder has an axle diameter of 10 mm. The safety encoder comes standard with IP65 protection degree and optionally IP67.
ATEX encoders for potentially explosive areas
Encoders are potential ignition sources. In potentially explosive areas, the possibility of an explosive mixture being ignited must be prevented. Before an encoder can be used in a potentially explosive area, it must first be certified in accordance with ATEX. Fortop has various ATEX encoders in its range. The following incremental encoders are ATEX certified: Scancon REXM, SCA24EX, 2REX, 2QEX, 2CEX and the 2MC-EX-H. Read more about the SCH86EX optical incremental encoder.
Encoders for offshore and underwater activities
The SCH68SUB model from Scancon is an encoder specially designed for underwater activities. The SCH68SUB is designed and tested for offshore applications that need to work at water depths up to 6,000 meters (~ 20,000 feet).
A unique feature of the SCH68SUB is that the encoder can operate at water depths of up to 6000 meters without a special housing. The SCH68SUB is a magnetic incremental encoder with a hollow shaft of ø 20 mm or ø 1 inch, a resolution of 2048 ppr and a protection degree of IP68 / IP69K. The SCH68SUB is ideal for use in subsea robotics, remotely operated vehicle (ROVs) and other seabed applications that require motion control or position feedback. Read more about the subsea encoder.
Food and beverage encoders
The SCH50IB encoder from Scancon has been specially designed for the food industry and other harsh environments. The encoders are manufactured with SAE 51200 industrial ball bearings made of chrome steel, housing and cap made of stainless steel and an IP67 / IP69K protection class. The food and beverage encoders offer the solution for applications in the food processing industry. Solid shaft and hollow shaft models can be used in applications where the encoder is exposed to high pressure and corrosive liquids.
Dual-output Fiber Optic encoder
The Scancon SCH94FO is a heavy duty incremental encoder offering Fiber Optic output. The SCH94FO incorporates the rugged design features of Scancon's industry standard SCH94 hollow shaft encoder with the high transmission distance and noise resistant qualities of Fiber Optics.
Dual-output Fiber Optic encoder
The result is the industry's first rugged and reliable, dual-output Fiber Optic encoder. The SCH94FO encoder is designed to operate with both a Digital output and a Fiber Optic output. The customer may also choose to use only the Fiber Optic output.
Features SCH94FO encoder:
Ø 94 Hollow Shaft Fiber Optic Encoder
Dual Output Option (Digital & Fiber Optic)
Fiber Optic Transmission up to 2,000 meters (~ 1.25 miles)
No Degradation of Encoder Signalfrom Electrical Disturbances
High Encoder Frequency and Low Transmission Delay
Added Safety by use of two Redundant Fibers
Built-in Transient Suppression Module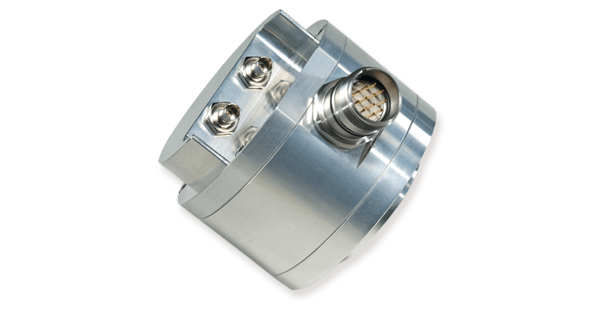 SCH94FO Fiber optic encoder - Scancon encoders
Smallest encoder for mini motors - 09 millimeter encoder
Scancon smallest encoder is the 09 millimeter encoder for applications in Mini Motors, Pick'n Place Machines, Testing and Medical as well as many other industries: the SCH09.
Small, high resolution incremental encoder
The SCH09 is the world's smallest, high-resolution incremental encoder. Designed with SMT and micro-medical applications in mind, the encoder has a diameter of 9 mm and offers line counts up to 1,000 puls/rev (4,000 counts). The encoder can be used in handheld or desktop instrumentation as well as standard pick-n-place machines and other automation equipment. Read more about the small SCH09 incremental encoder.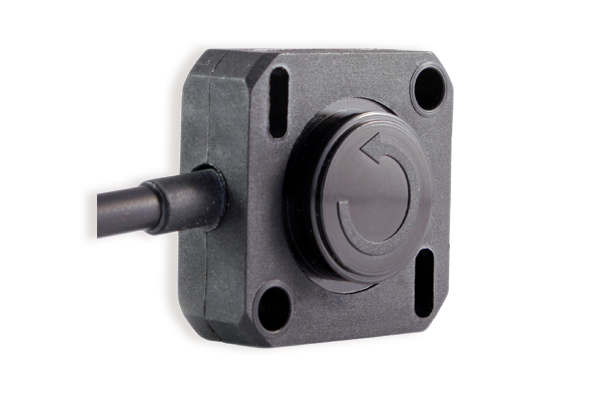 Rotary encoders - DIS Sensors
The QR series of rotary encoders from DIS Sensors enable contact-free measurement of angular displacement from 0° to 360° without a mechanical stop.
Absolute rotary encoder
The QR30 series is available as absolute or incremental rotary encoders. An absolute rotary encoder contains an analog output that is linear with the angle of rotation, up to 360°. After switching on the power the sensor knows directly in which position it is located.
Incremental rotary encoder
An incremental encoder is especially suitable for the rotational velocity of a shaft. The output of the sensor consists of pulses (A and B). The number of pulses per revolution can be between 32 and 1024. On the basis of the phase shift between the A and B signal can be determined if the shaft rotates clockwise or counterclockwise.
Read more about rotary encoders by DIS Sensors