Developed for extreme conditions
When other switches can not handle extreme environments, the steute Extreme products are in their element. They are specially designed for use in extreme environments such as high or low temperatures, explosive areas, applications in the food industry or highly contaminated production areas.
Switches for 'Extreme' environments
The focus of steute Extreme switches is for use in explosive zones, certified in accordance with European and international standards such as ATEX and IECEx, as well as national provisions, such as GOST and NEPSI.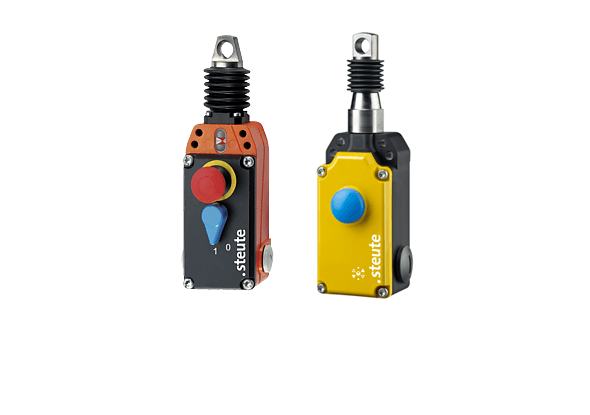 STEUTE SAFETY PULL-WIRE SWITCHES WITH RESET BUTTON
The steute ZS 71 safety pull-wire switch is available with a protection standard up to IP69K and is therefore suitable for environments where regular cleaning is required. The switch is small in size, only 105 mm long and therefore easy to install in small and tight spaces.
Safe locking position
If the pull cord with a maximum of 20 meters loosens, the steute pull-wire switch automatically goes into a safe locking position. The pull-wire switch can be unlocked by activating the reset button. Read more about the safety pull-wire which by steute.
PULL-WIRE SWITCH WITH FIBERGLASS-REINFORCED HOUSING
The steute ZS 91 pull-wire switch has been specially developed for 'extreme' and 'heavy-duty' applications. The housing of the steute pull-wire switch is fiberglass-reinforced and resistant to high mechanical loads. The pull cord has a maximum length of 2x 50 meters. This allows large, hazardous areas to be provided with emergency-off functions.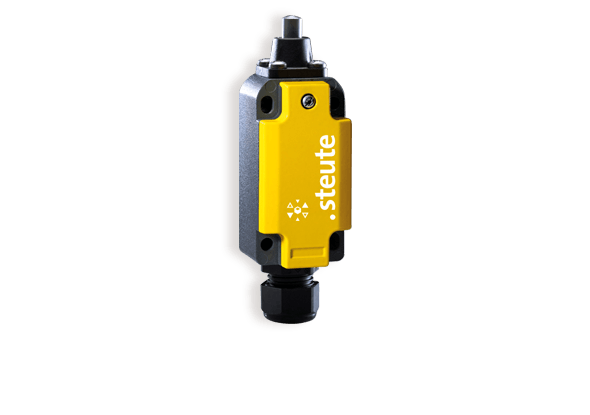 STEUTE ANALOGUE POSITION SWITCH
Is the steute position switch open or closed? The steute HS 98 position switch has an analog output that shows the position of valves. The analog signal is 0 ... 20 mA, 4 ... 20 mA or 0 ... 10 V. The switch belongs to the steute extreme series and has a metal housing that is salt-water resistant according to DIN EN 500041 The actuators can be rotated 90 degrees so that assembly is easy.
Read more about steute HS 98 analog position switch
CONTACTLESS SWITCH MAGNETIC PRINCIPLE FOR -40°C AND ATEX
The RC 2580 contactless sensors by steute work on the basis of a magnetic principle. The housing is made of stainless steel and is thereby corrosion resistant.
High degree of protection
the contactless RC 2580 sensors are available with a high degree of protection, up to IP69K and is required, ATEX versions are available for Ex zone 1 and 21. The contactless switch is resistant to cleaning under high pressure and temperatures up to -40 degrees Celsius.
Wide range
Examples from the comprehensive range includes for example safety sensors in protection class IP 69K, vibration-resistant Hall sensors, foot switches for underwater applications with protection class IP 68, robust emergency pull-wire switches for underground mining and salt-resistant position switches in protection class IP 66.